This is it – As of the time of this post, there's only 16 hours left to go for the The Finest's 2019 Charity Campaign!
So far, the Finest has blown past their initial funding goal of $5K, which lead to their march towards $10K in an effort to try and raise as much as they possibly can! Well, as you know, they surpassed that goal as well! As such, all contributors are going to receive a special dog tag!
Our next objective? Get the campaign to $12K and beyond before it closes out! I'm sure we can do it, but we'll need your help!
Here's an overview of the campaign –
Do you love G.I. Joe, service dogs, and helping veterans? You're in the right place!
For the fourth consecutive year, The Finest: A G.I. Joe Costume Club is proud to partner with K9s For Warriors – America's largest provider of service dogs to veterans suffering from PTSD and other trauma as a result of military service post-9/11!
Since 2011, K9s For Warriors has graduated 524 veterans, and more than 1,000 dogs have been rescued! Every warrior that walks through the door is provided with a Service Canine, equipment, training, certification, seminars, legal instruction, vet care, housing, home cooked meals, unconditional love and listening, and a lifetime of services (including available lifelong healthcare for their dogs). The K9s program is 100% free for the veteran!
The Finest is proud to have many active duty service members and veterans in our ranks, and since our club was founded in 2007, we've strived to support charity organizations that help military service members after they return home in an impactful way. We are excited to continue supporting K9 For Warriors, but we need your help!
Perks!
To show our appreciation for your generous donations, we've created all-new items specifically for this campaign for you to choose from!
Official Patch! For our die-hard patch collectors, it's the latest in our series of campaign donor patches! Wear or display yours with pride!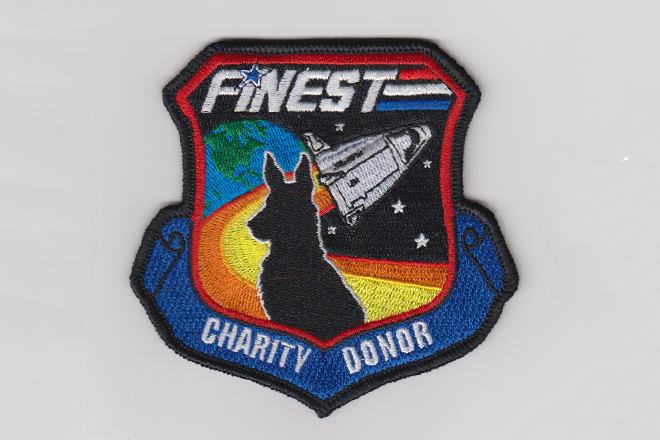 Collectible Coin! Inspired by the iconic cartoon episode, "Money to Burn", now is your chance to own your very own Cobra Commander gold coin! Do NOT miss out on this iconic piece!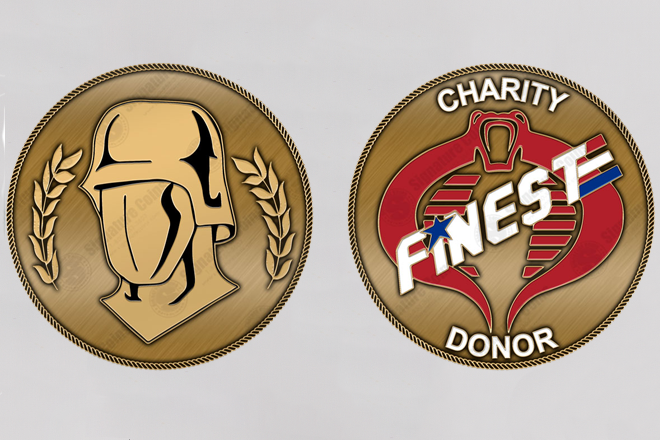 T-shirt! A new year… a new shirt! This "defiant" new design is out of this world! Available in blue or black.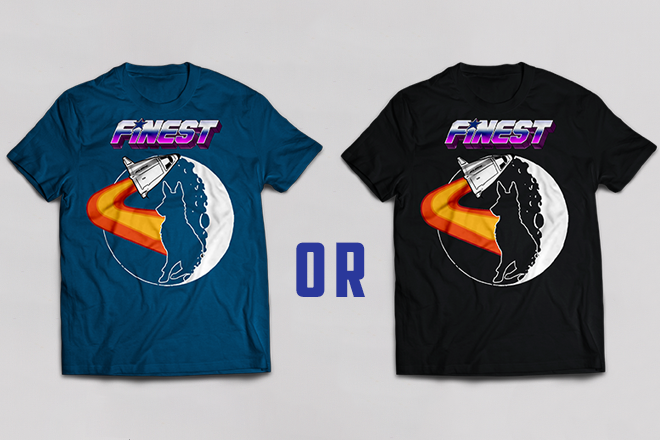 2020 Calendar! Back by popular demand! Twelve months of costumers on display in a full-color 2020 wall calendar!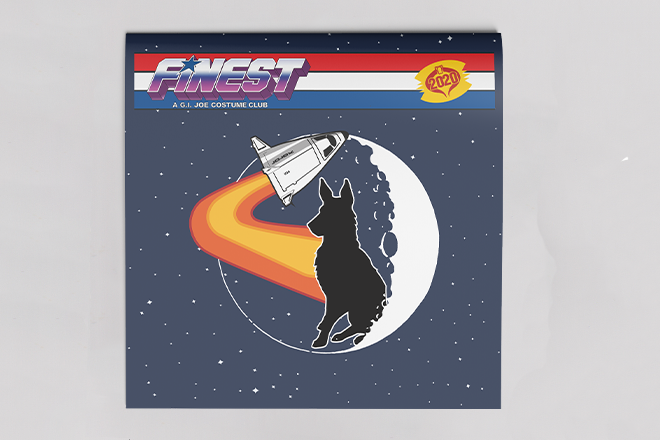 "All In" Package! Get each item listed above and save!
*International shipping is available! If you are outside North America, email us your location and we will let you know what additional shipping charges may apply!
If you can't donate, that doesn't mean you can't help! Please share this campaign on social media and let your family and friends know about our amazing cause!
All proceeds will go directly to K9s For Warriors!  Help the Finest support the brave men and women who have sacrificed so much, and help us let them know that we value and appreciate their contributions and sacrifices!
Join with the Finest, and together, let's use our love of G.I. Joe to give something back to the Real American Heroes!
YO JOE!!!
For more info on K9s For Warriors, please visit www.K9sForWarriors.org
For more info on The Finest, please visit www.TheFinestCC.com
---
So, what are you waiting for? Make sure to head over to The Finest 2019 Charity Campaign on Indiegogo and show your support for this amazing cause!