Mr. Steven Butler of Steven Butler Studios shared a fantastic assortment of Packaging art from the upcoming Eagle Force Returns line of action figures by Fresh Monkey Fiction. Included in the assortment is a brilliant Eagle Force Returns Promo Style Poster alongside packaging art for:
This slideshow requires JavaScript.
Eagle Force Trooper
Grimm Reaper
Kayo
Stryker Jr.
Santini
Takedown
Hornet
The Cat (Modern & Kickstarter Exclusive Gold Version)
Baron Von Chill II
Fireball
Takedown's Thunder Unit
S.T.A.T.
Grimm
I thought I was excited about having these amazing offerings in hand before, but now after seeing Mr. Butler's work? Well, remember that South Park episode where Cartman wanted to freeze himself while he waited for the Nintendo Wii? Yep, that's totally me right now.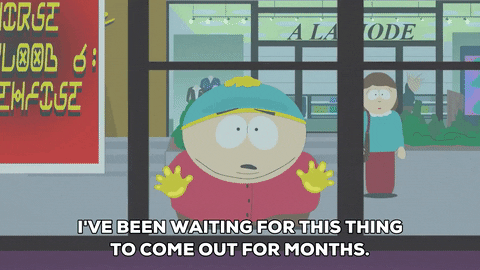 What are your thoughts on the Packaging Art for Eagle Force Returns?